What is double cleansing, why you should do it religiously.
Posted by tracy tse on
So what is double cleansing? Why is it especially good for acne prone skin?


Double cleansing is a method of cleansing your face twice: First, with an oil-based cleanser and again with a water-based cleanser. It can help remove stubborn, pore-clogging and acne-causing impurities that can remain on the skin even after washing your face once. The benefit of double cleansing is that the first cleanser will break down any makeup, remove dirt and excess oils from the day and clean your skin. The second cleanser will address your particular skin type or concern and should have ingredients to hydrate, smooth or exfoliate and treat acne.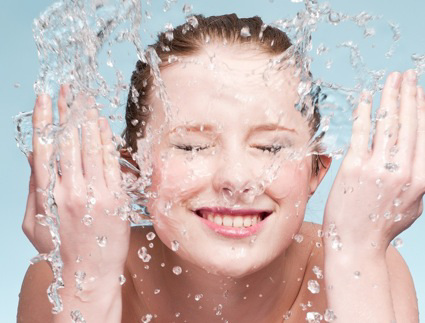 Here is the proper way to double cleanse with all skin types, even with acne prone skin.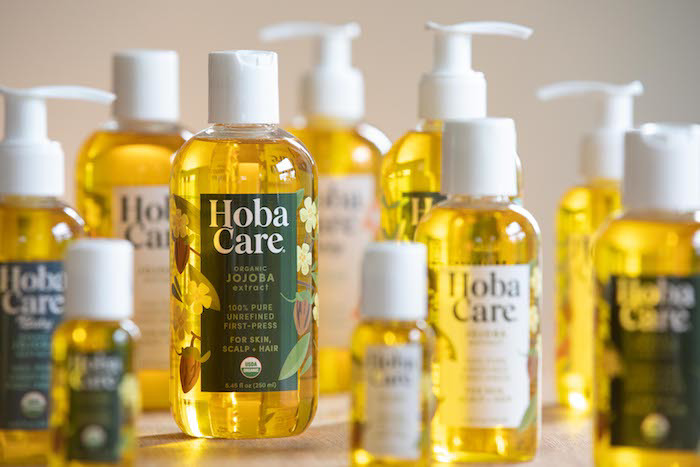 Step One: Cleansing Oil 
Organic Jojoba Oil is actually one of the best cleansing mediums because its chemical composition is closest to the sebum that our skin naturally produces. It's also non-allerginec, which means it's suitable for those even with very sensitive skin.By using jojoba as the "oil" in the oil cleansing method, it will help clean your skin naturally and gently. The theory is that as it dissolves the dirty sebum from your skin, it will replace it with clean sebum. This method can be used by anyone with any skin type. 

Now you're probably wondering how to actually use jojoba as your cleanser. It couldn't be any easier.

Squirt about a quarter size amount of jojoba onto one palm

Using fingertips, massage jojoba on your face in small circular motions. Use more jojoba is necessary to maintain easy movement of fingertips.
Continue massaging jojoba into skin for 2-15 minutes using a light touch.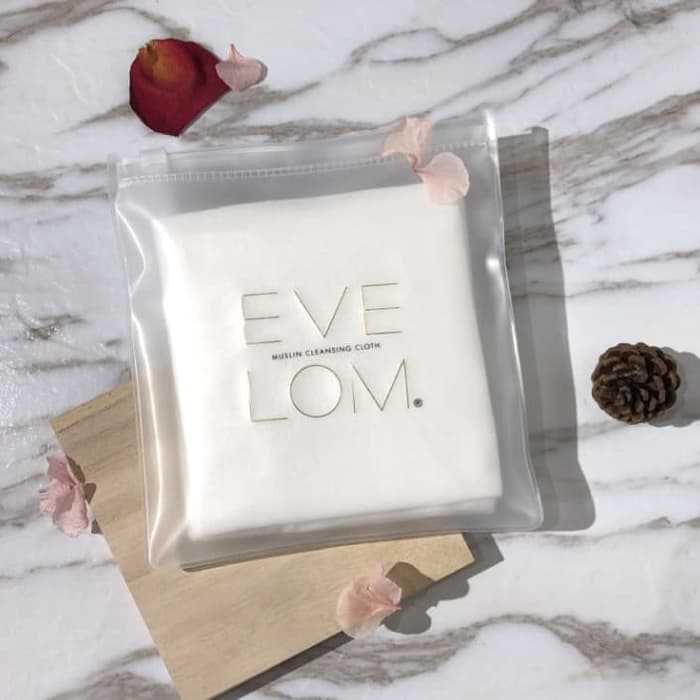 Step Two: Pat Dry 
Pat dry to wipe off any excess Jojoba Oil 

What it is:
A set of three, 100 percent cotton cloths, woven to complement your cleanser and lift away dirt, makeup, and impurities from the face.

What it does:
The 3 Muslin Cloths work with most face cleansers for a deep clean. Especially suited for the beloved Eve Lom Cleanser, the cloth gently exfoliates for a refreshed and purified look and feel. In combination with luxuriously massaging the face as a skin care technique, these skin-loving cloths promote blood circulation and the skin's natural ability to drain toxins. They are gentle on skin, yet powerful enough to clear blemish-causing impurities, blackheads, dirt, oil, dead skin cells, leftover makeup, and cleanser residue. Skin is left with a fresh surface for better absorption of daily and nightly skin care products.

What else you need to know:
Muslin Cloth to support gentle exfoliation and natural blood circulation for exceptionally smooth, radiant, and younger-looking skin. For cloth longevity and premium hygiene practices, it is recommended to purchase this set in combination with most cleansers for a glowing complexion.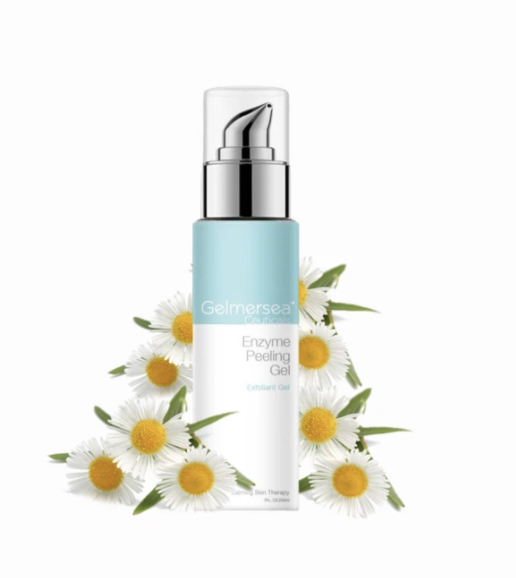 Enzyme Peeling Gel 
Step 3:Exfoliate Skin

Gelmersea Ceuticals Enzyme Peeling Gel is made with fruit enzymes to gently remove dead skin cells and impurities to restore. The special formulation includes botanical that is anti inflammatory and soothing, such as aloe vera, chammomila flower extract, prickly pear. Leaving the skin smooth and hydrating, prepares the skin to absorb other nutrients. 

Massage on dry face and neck in a circular motion for 1-2 minutes. The gel will liquefy dead skin cells and impurities. Rinse with water and pat dry with Muslin Cloth 




---
Share this post
---
---